Always on, so you don't have to be
Every practice is different. That's why Vetstoria helps you reduce phone calls and maintain control of your schedule through real-time online booking that is customized to your practice, replicating your existing booking process.
8,155,644
Total appointments booked
42%
Appointments made outside of office hours
94%
Customers satisfaction rate
Founded by Vets, Vetstoria understands how each veterinary practice works. Our team brings their veterinary experiences and digital expertise to design various ways you can customize Vetstoria to offer online booking while syncing with your PIMs in real-time. This is why 4500 practices globally use Vetstoria to stay efficient, offer a digital experience to pet owners and earn more revenue.
In the beginning there was…
A party! Our co-founders Julien Renard and Julien Poublon, who were young students studying veterinary medicine at the University in Belgium, met here for the first time!
Let there be innovation!
Although 'The Juliens' were practicing vets, the two of them possessed an entrepreneurial streak and wanted to explore what that could mean for them. They had ideas and ambitions, and set forth on the next step of their journey.
In search of a tech whiz
Being professionals in the veterinary industry, 'The Juliens' noticed a gap in the UK veterinary technology space. All they needed was someone from the software industry who could bring their innovative ideas to life. This is when they met Damjee Ediriweera, a graduate from The University of Kent, and our third co-founder, through the help of a mutual friend.
---
The birth of Vetstoria
Some say the name Vetstoria was a combination of the word 'vet' signifying the relevance to the veterinary industry with the word 'historia' (ἱστορία) derived from the ancient Greek meaning - "learning through research"... Others say it was because we originally thought we would open an online veterinary pharmacy store, hence the name Vet-store-ia. The truth? I guess we'll never know, or maybe we'll let you decide which story sounds more impressive…
---
Our first "UK office"…
can we call it an office?
We often hear about successful tech companies being started out of the founder's garage, well ours, it started in the back office of a veterinary clinic, during out of hours night shifts.
---
The eureka moment!
Although the trio came up with a raft of ideas and explored many ventures, the 'eureka' moment shed light on a real burning need in the veterinary world - real-time online booking for veterinary practices.
---
Our first PIMS integration
Our co-founders were convinced that one aspect of the business would make us uniquely useful: to establish a connection between Vetstoria, and a veterinary clinic's PIMS (Practice Management Software) - to be able to gather data, the available slots, from a hospital's calendar but also send data, appointments, back in the PIMS's calendar in real-time.
---
Ayubowan, Sri Lanka
The implementation of real-time online booking was a success! And with more clinics adopting Vetstoria and more PIMS in our portfolio, we needed an increase in the workforce. Our co-founders knew our product needed to be absolutely top notch and always developing, so they hired the best of the best from Sri Lanka — the gem of the Indian Ocean.
Our team of exceptional developers, customer support specialists, and our first engineer hired in Sri Lanka - Eranga Jayalatharachchi (our current Associate Director - Product Engineering) - led the effort to ensure Vetstoria was the most up to date product in the market, with the best customer service.
Damjee also hails from Sri Lanka!
---
A dawn of a new era
The adoption of Vetstoria in clinics grew rapidly worldwide. By 2016 we were able to launch Vetstoria in 100 practices in Australia and throughout Europe.
---
We're going global
It was at this point that we landed our very first corporate group, which launched Vetstoria in several hundred practices across the UK, US and Europe!
---
We didn't stop believing
As Vetstoria grew, we wanted to integrate with more PIMS to make sure as many people as possible could benefit from using Vetstoria. By 2019, we had integrated with 26 PIMS and onboarded 2000 practices across 18 countries.
Expansion
Our global expansion meant that we needed more offices to support our endeavors to bring real-time online booking to veterinary clinics worldwide, so we opened our offices in the US and built an active presence in Australia and across Europe
---
Team work makes the dream work
By the year 2021, we had booked over 3 million online appointments for various veterinary clinics worldwide, and hired our 100th employee.
---
Enter Petvisor
In 2022 we teamed with PetDesk & WhiskerCloud to build complementary technologies and services that create more thriving clinics, under the umbrella of the PetVisor brand. The collaboration gave us the opportunity to grow further and increase our potential, while staying true to who we are.
---
Always evolving, never complacent
Today, Vetstoria is one of the leading real-time online booking platforms within the veterinary space. It's used in over 4500 clinics, compatible with over 30 PIMS, and has generated over 7 million online appointments for clinics around the world.
While we pride ourselves on being online booking experts, we have started delving into the world of scheduling data and analytics surrounding that. This has led to our newest innovation - the Fill Rate Platform - designed to give an overview to corporate customers of schedules across their portfolio of veterinary hospitals and doctors.
As market leaders in real-time online booking, we've got plans to ensure that more veterinarians around the world will be able to wake up one day and find solace in the fruits of our labor, making the busy veterinary world a little easier for our fellow veterinarians.
A diverse, globally distributed team
Colombo, Sri Lanka
Brisbane, Australia
London, UK
Ireland, EU
Austin, USA
We teamed up with PetDesk, WhiskerCloud & Groomer.io to build complementary technologies and services that create more thriving clinics, under the umbrella of the Petvisor brand.
Over 5000 practices trust Vetstoria to book more than 350,000 appointments every month.
Connect Vetstoria with your existing practice management system to enable smart scheduling automation that will save hours for your team and delight your clients.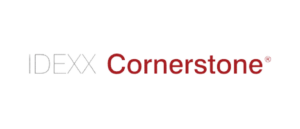 View all our integrations
We are always on the lookout for talent to make a lasting change!
View open roles